Plus-Size Cashmere Dress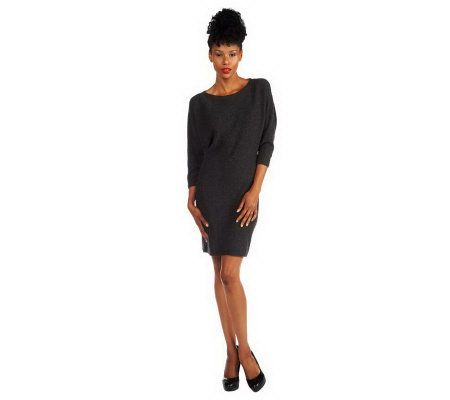 If you want just one luxury piece this season, choose to caress your skin with ultra soft 2-ply cashmere. This fabulous sweater dress combines designer panache from Isaac Mizrahi with versatility. Dolman sleeves and tunic styling can be worn loose to skim your curves or belted to create hourglass impact. Add textured patterned tights, a jeweled cuff bracelet, or a statement necklace to make the look your own.

Available Plus Sizes: L-3X
Colors: Black, Royal Blue
Elegant Plus Shopping Deal Alert: Four easy installment payments on this luxury dress, good for Fashion Night Out September 6, 2012 only. Click here to find secret shopping location and activate special Elegant Plus deal.
Accessorize Wear With:
Return to Elegant Plus Fashion Flash Directory >>
Subscribe to receive Elegant Plus Fashion Flashes delivered to your in box!
Or "Like" the New ElegantPlus.com Official Facebook Fan Page!